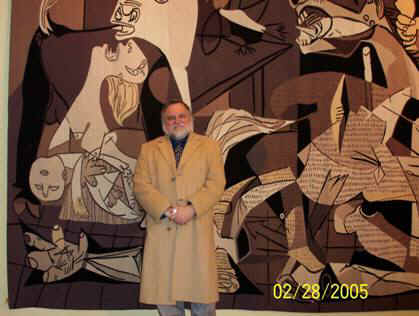 In front of UN Security Council
All pictures and text on this website are copyrighted and may not be reproduced in any manner without permission of the owner.
Photo on bridge is self-portrait of Larry Roeder over flood in Turkey while inspecting damage as Executive Director, Global Disaster Information Network.
Photo in front of Tapestry was self portrait taken at the United Nations in preparation for article on Picasso.